Press Release
Mj Marggraff's Finding The Wow: How Dreams Take Flight At Midlife, Earns Recognition as a Foreword Indies Book Of 2016
FOR IMMEDIATE RELEASE: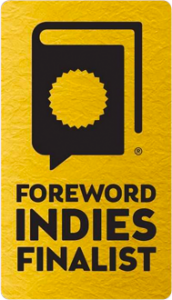 Finding the Wow, from the Big Table Publishing, Boston, Company, received recognition as a finalist in the Humor category. Author, MJ Marggraff shared her story about her personal journey from stay-at-home mom to commercial aviation pilot, educator and now a project leader for an experiment aboard the International Space Station.
Margrraff explains, "My life changed at 45 when I decided to follow a childhood dream to learn to fly." Marggraff continued "I couldn't have imagined where that first lesson would take me. I've gone from the sky to the stars. Somedays it seems surreal, but I hope by sharing my story it will motivate others to follow their dreams." said Marggraff.
Founded in 1998, Foreword Magazine, Inc. is an independent media company totally devoted to covering the indie book publishing industry. The 2016 competition included over 2200 entries and the Finalists for the Foreword INDIES represent some of the best book from non-Big 5 publishers and authors.
For more information about MJ Marggraff and Finding the Wow (available through Amazon books) visit: mjmarggraff.com