Press Release
Finding the Wow: How Dreams Take Flight at Midlife, by MJ Marggraff, soars at the 21st ANNUAL IPPY AWARDS
FOR IMMEDIATE RELEASE: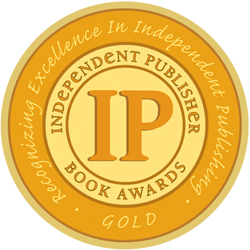 New York City, NY – Big Table Publishing wins big this year at the 21st Annual Independent Publisher Awards (IPPY) with M.J. Marggraff's humorous and heartwarming novel Finding the Wow: How Dreams Take Flight at Midlife. As the Bronze Winner in the 'Transportation' category, MJ Marggraff's book chronicles her journey of discovery, when at age 45 this once stay-at-home mom of two, decided to follow her childhood dreams, overcome her fears, and learn to fly.
The book was inspired by a fairly ordinary event that lead to an extraordinary change in the trajectory of this author's life. MJ Marggraff describes how one day, almost twenty years ago, she lost her day planner and when she bought the replacement calendar, she could not bear to re-fill it with the same mundane activities. MJ Marggraff explains, "When I lost my day planner it awakened a journey that had long been repressed. I realized that I had the opportunity in that moment to fill the book with entirely new endeavors." She continues, "I realized that I had the opportunity to re-create my life. Fast forward: I'm now a commercial pilot, an educator, and a project leader for an experiment aboard the International Space Station!" Marggraff is honored by the recognition of her story and hopes it inspires others to realize their dreams as well.
The IPPY awards will be held on Tuesday, May 30th, from 6:00-9:30 pm, at the famed Copacabana in New York City. This year's contest drew almost exactly 5,000 entries from 49 U.S. states and the District of Columbia, 7 Canadian provinces, 7 Australian territories, and 29 other countries around the world. The realm of Independent Books is alive and well all around the world!
For more information about MJ Marggraff and Finding the Wow visit: mjmarggraff.com
###